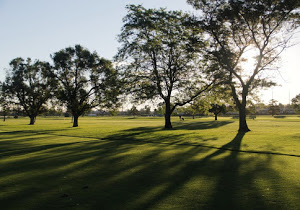 SPREAD THE WORD: DENVER CANDIDATES FOR MAYOR AND CITY COUNCIL WANT WHAT?
The upcoming May 7 Denver election could determine the fate of the Park Hill Golf Course land open space.  Please read this email and—if you share the concerns expressed here—forward it to your Denver friends and acquaintances with a request that they, in turn, forward it to their friends, forming a chain email  that will span the Denver universe of open space advocates! [See the note below about how to minimize chances that your emails might go to spam purgatory] .
This can also be shared on FaceBook.
Ever since the city of Denver seriously considered acquiring the Park Hill Golf Course land in 2017, the future of this 155-acre property as open space has been endangered. This possible deal included both cancellation of the perpetual open space conservation easement that taxpayers paid $2 million for in 1997 and financial terms that presumed development of housing and retail businesses.
The citizens group Save Open Space Denver asked all candidates for mayor and city council their position on preserving the perpetual open space conservation easement and potentially acquiring having the city acquire the land as a future regional park for the benefit of Denver residents.  Here's a graph explaining the candidate responses:
Whether it's a park or a golf course, preserving the Park Hill Golf Course land is of great value to all Denverites. This last large parcel of tree-filled open space in Denver improves air quality and enhances the lungs of the city along with the health and well-being of all its citizens. And, if the underutilized properties around the golf course were repurposed for affordable housing, new residents would have access to all the benefits and joys of living near open space. Preserving the Park Hill Golf Course land is truly a win-win solution for the needs of the Denver community.
To view the candidate questionnaire and each of the candidates' answers please visit  https://sosdenver.net/candidate-questionnaire/.  And, to learn more about these issues visit https://sosdenver.net and/or follow us on Facebook at Save Open Space Denver.
NOTE REGARDING SENDING EMAILS TO MINIMIZE CHANCES THEY MIGHT GO TO SPAM PURGATORY:  Send to no more than 5 people in a single email, space your emails over an hour, and send to no more than 20 people per hour.  If you don't want recipients to see the other recipient names, send your emails to yourself using the "To" box and enter the recipient email addresses in the "Bcc" box.